Annex 66 Expert Meeting in Berkeley
1st Expert Meeting in the Working Phase and International Technical Forum will be held at Lawrence Berkeley National Lab on March 30 to April 1, 2015 as part of IEA EBC Annex 66 "Definition and Simulation of Occupant Behavior in Buildings."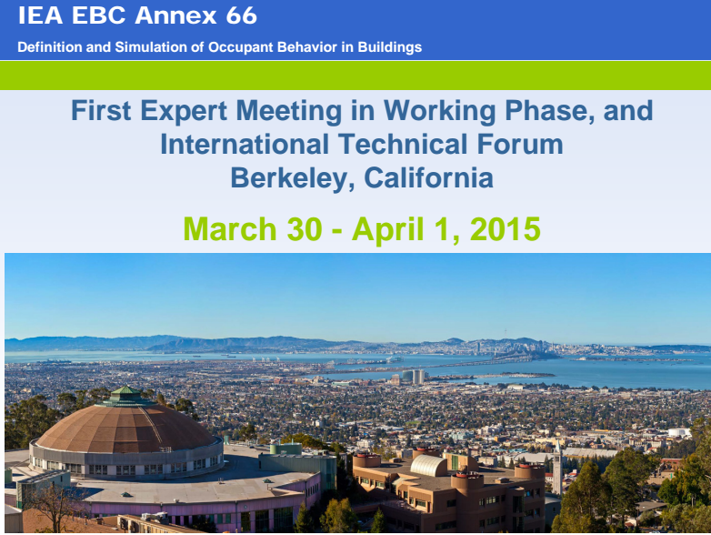 There are three registration options:
                (1) March 30, 2015: $100 - The International Symposium
                (2) March 31 and April 1, 2015: $200 - Annex 66 Expert Meetings
                (3) March 30 to April 1, 2015: $250 - The International Symposium & Annex 66 Expert 
Below please find some logistics information that may help with planning your trip to Berkeley, CA.  
Lodging – The Berkeley Lab Guest House is onsite, convenient and reasonably priced.  In addition, you can find other local options here. 
Directions and Maps to the Berkeley Lab.
Last day to register is March 6, 2015
For questions, please contact Sarah Taylor-Lange ([email protected], 1-510-486-4691).
We look forward to your participation in the meeting.
Immediately following the Annex 66 meetings is a workshop on "Human Behavior &
Building Energy Model Integration and Validation" , as part of an NSF
Research Coordination Network (RCN) in Science, Engineering and Education
for Sustainability (SEES) project.  For more information and registration, see the flyer or go to their website.